20 Writing Blogs That Accept Guest Posts
Submitting a guest post to reputable writing blogs is one of the best ways to boost your business prospects as a freelance writer. But the hard part is knowing where to submit a guest post.
Whether you want to make money writing articles about writing or simply get your name out there, the best writing blogs to pitch will look for high-quality and original ideas to engage their audience. Your pitch should be thoughtful and show the value of your article immediately.
So where do you send your perfect pitch?
Below, I'll show you 20 of the best writing blogs that accept guest posts right now. Use the list to pitch your post. I'll even throw in a few how-to tips about the websites I've already pitched.
Why Spend Your Time Guest Blogging?
While many guest blogging opportunities will not offer compensation, writers gain traction in the form of links to your work and/or traffic to your blog. Guest posts are an excellent way to get your work in front of your audience or gain experience writing in the niche.
There are other perks too. Certain websites may decide to partner with you in other ways. You could use your guest posts to boost traffic to your own writing blog or gain new industry connections. Some sources even pay.
Guest blogging works. I know because:
I have experience in guest blogging and content marketing for over 5 years
I've generated organic traffic and millions of search engine visitors for my blogs and my clients
I've produced authoritative links for my clients' publications, reaching the top search results page and Google snippet status
I've achieved substantial social media shares and interactions on small, indie blogs.
Keep my services in mind if you need help with your content marketing efforts or want me to proofread your guest post before you submit it. Reach out using the contact form via the link above or email me.
Keep reading for the list of the best guest blogging opportunities involving writing blogs.
The Best Guest Blogging Opportunities for Beginners: 20 Writing Blogs to Pitch First
Among the many writing blogs that accept guest posts, some websites are better to start pitching first. These sites are looking for writing-related articles or submissions, and they include the easier places to pitch for beginners.
Not a beginner? No worries. You're still getting your name in front of an audience who would be interested in your link, so use it wisely. Link to what you want promote the most, whether it's a blog, website, book, or course.
This website produces blog posts for aspiring and new writers. Submitting your guest post on Write It Sideways is an opportunity to share our knowledge with your community to help them also achieve their goals.
Write It Sideways is only looking for contributors who are eager to give back to the writing community. Contribute to gain exposure and help your fellow writers.
The Write Practice is your go-to source for writing prompts, feedback from fellow writers, and writing practice tips. Most of the content centers around using deliberate practice, so think about how you can offer actionable advice to writers in your guest post.
Live Write Thrive offers advice on writing your novel or science fiction. Familiarize yourself with the blog for a feel of the writing style before you contact Susanne with your article idea.
This blog doesn't pay, but you can include two links to your blog, book, or social channels.
When I pitched Live Write Thrive, I sent an email directly to Susanne. I included a sentence about my experience and relayed why that made me the best writer for the post I was pitching, 10 Tips to Writing True-Life Stories. She accepted my article within 48 hours.
My email went something like this: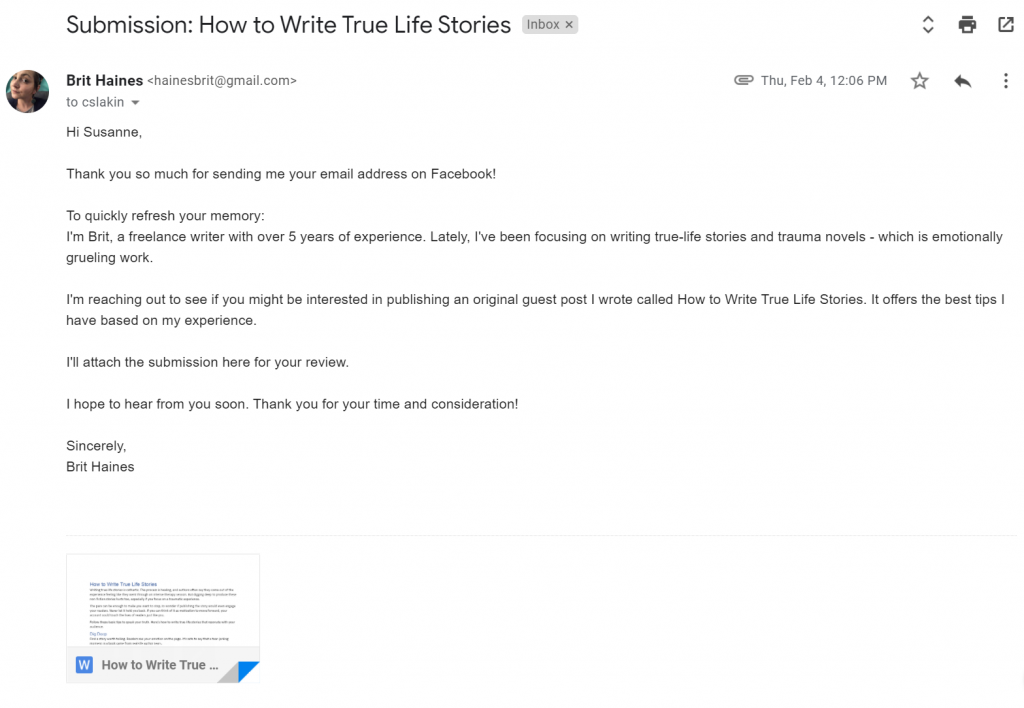 On Positive Writer, you'll find tips and contests for writers. The blog encourages and motivates creatives, with topics in writing, blogging, marketing, etc. They have writing contests ever so often worth competing in too.
There's no pay for submitting to the site, but you get a single link to your website and Twitter accounts in your bio.
Writing Forward offers advice on writing fiction, poetry, and creative non-fiction. Read the blog to make sure your writing style fits, and email a summary of your post using the contact form on their site.
They're not currently accepting guest posts, but this may change in the future.
At Date with the Muse, you'll find the best tips to write, publish, and sell your novel. Send the title, sample introduction, and brief outline of your idea in your pitch.
Date with the Muse doesn't pay, but guest posters get promotion opportunities.
Writers Helping Writers is a blog with advice for new or seasoned writers, editors, and writing teachers. The team is selective about who gets to guest blog on the site, so make sure to read previous content and follow the guidelines carefully.
The blog doesn't pay, but it's great for building your platform and gaining guest blogging experience.
The Pen & Muse has advice on writing, publishing, marketing, branding, craft, self-publishing, etc. They also offer industry news and book reviews. The site welcomes guest posts and author interviews.
Wealthy Web Writer is a community for web writers, with tips for writing online copy and content. They're looking for blog articles, videos, and podcasts. However, make sure to look at the submission guidelines carefully.
No pay, but guest posters get recognition and backlinks to your website.
Grow Map is a blog on content and copywriting. They accept industry-related posts. To get published quickly, send a contact request through Skype letting them know you're a blogger. Include a link to your website or Twitter handle, or your request may be deleted.
They don't pay, but the site allows links in both your post and author bio.
For blog posts on interesting facts and insight, head to Today I Found Out. Although this one isn't a writing blog specifically, they're looking for posts with interesting facts.
Unlike some of the other blogs on this list, Today I Found Out does not accept guest posts. They're looking for serious pitches in exchange for pay only.
Famous Bloggers is a blog with tips for beginner bloggers and other writing-related topics. The community helps you build authority in your industry through blogging, and they enjoy guest posts about writing for money.
There's no pay, but guest posting to this site is excellent for exposure.
Be a Freelance Blogger helps writers learn how to earn more money through blogging. Check out the previously published articles for an idea of what to pitch, and make sure to leave a few comments while you're at it.
Your article is considered an unpaid contribution, but you receive promotion and feedback. Submit your post during pitch fest (a guest blogging contest taking place from March to September) for a chance to get paid $150.
The Writing Cooperative is a global writing community with tips and craft advice. Explore the site to connect with and help other writers.
Because the Writing Cooperative runs entirely on Medium, you can earn compensation through Medium's Partner Program. You also have the opportunity to link to your other content in the story and include two self-promotional links.
I found the process super easy when I signed up to join the Writing Cooperative. My post, How to Write Believable Trauma Stories, landed me new Medium followers and a few dollars in the first 30 days. But I also saw a rise in traffic to my site as a result.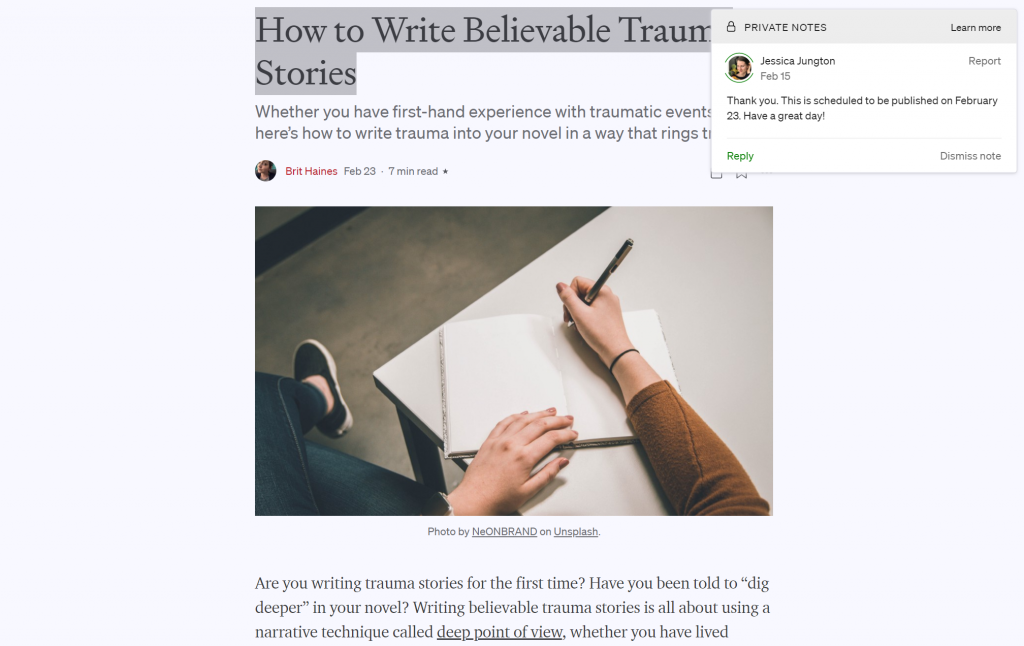 Writer's Relief helps writers submit work for literary agents and editors. They offer tips on craft, querying, etc. You can even submit your book or poem for expert feedback.
There's no pay. But you can include links to your other articles on similar topics, which is great for directing traffic back to your blog.
Pro Writing Aid is a grammar and plagiarism-checking desktop app. Their blog accepts guest posts for articles about writing and publishing advice. You'll want to make sure your pitch is free of all spelling and grammar errors before you hit send.
Published writers receive a free year of Pro Writing Aid Premium, links for your website and social media, and promotion.
Jane Friedman's blog is all about reporting and consulting on the publishing industry. To submit a guest post, your writing needs to meet high standards. You must be in the professional writing and publishing community for a guest post to be accepted.
Funds for Writers is an award-winning source, helping writers earn more money from their work with grants, contests, writing jobs, publishers, agents, and more. Head here for awards and grants.
Pays $60 for original articles and $15 for reprints. You can expect the money via PayPal immediately when your submission is accepted.
If your guest post is accepted, expect it to be a few months before you see your words in print. My Funds for Writers pitch was accepted by Hope in early January 2021 and scheduled to go live in the May issue.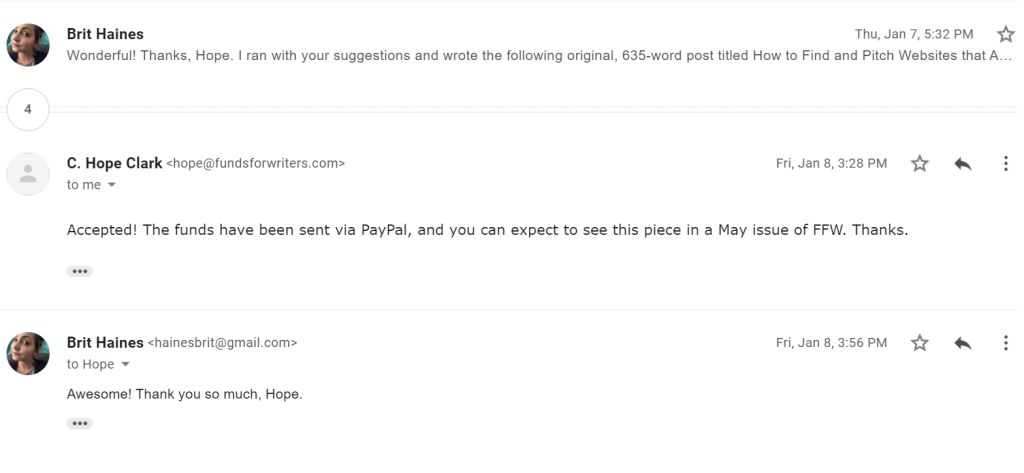 Inkwell Editorial is a website where freelance writers and self-publishers can learn how to make more through money writing. The well-known site has been an industry favorite since 1999. Your guest post must have something to do with the blogging, freelance writing, affiliate marketing, or self-publishing niches.
The best part? Inkwell Editorial pays independent bloggers $50 per guest post via PayPal.
Book Riot is a book blog with news, reviews, and commentary on book-related topics. Shoot to write something interesting about books in around 300 to 800 words.
If your post does well, you could earn some money. Contributors are paid revenue share based on page views.
Ready for More?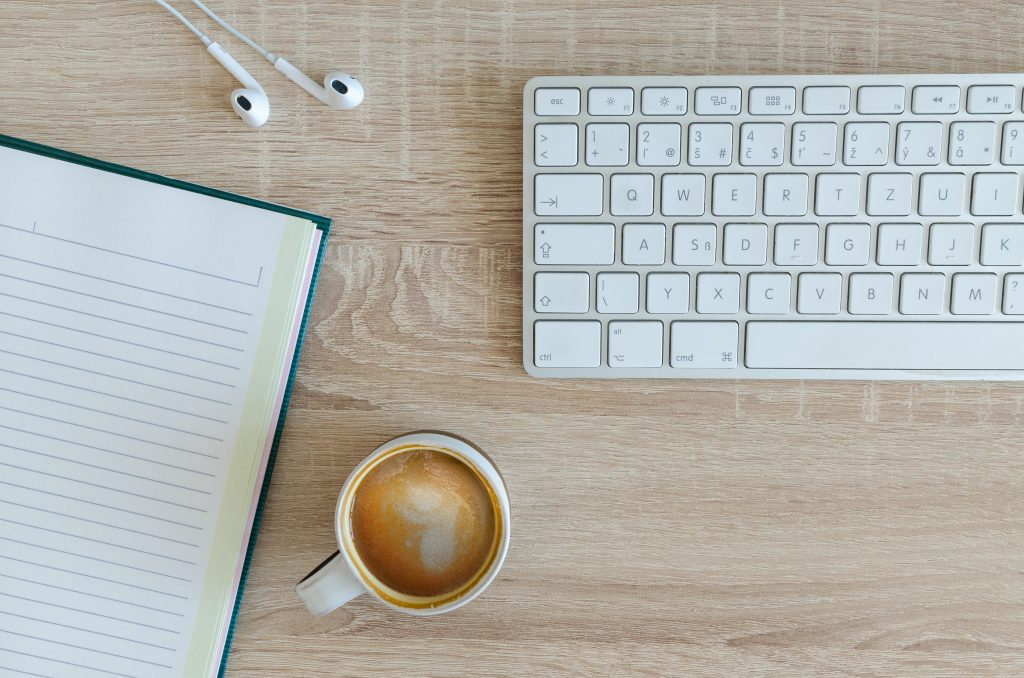 I have a resource with over 60 sites to pitch, and I'm happy to share! Sign up to get the full list today. This free list is ever-changing. I update and add to it regularly, so you can save tons of time searching for publications and their guidelines.
Grab your copy of Where to Submit Writing-Related Article Ideas: An Ultimate List of Websites to Pitch now.
Of course, I'm also always looking for guest posts right here on BeWrit.com. Explore my Write For Us page to learn about the submission guidelines and pitch me your ideas.