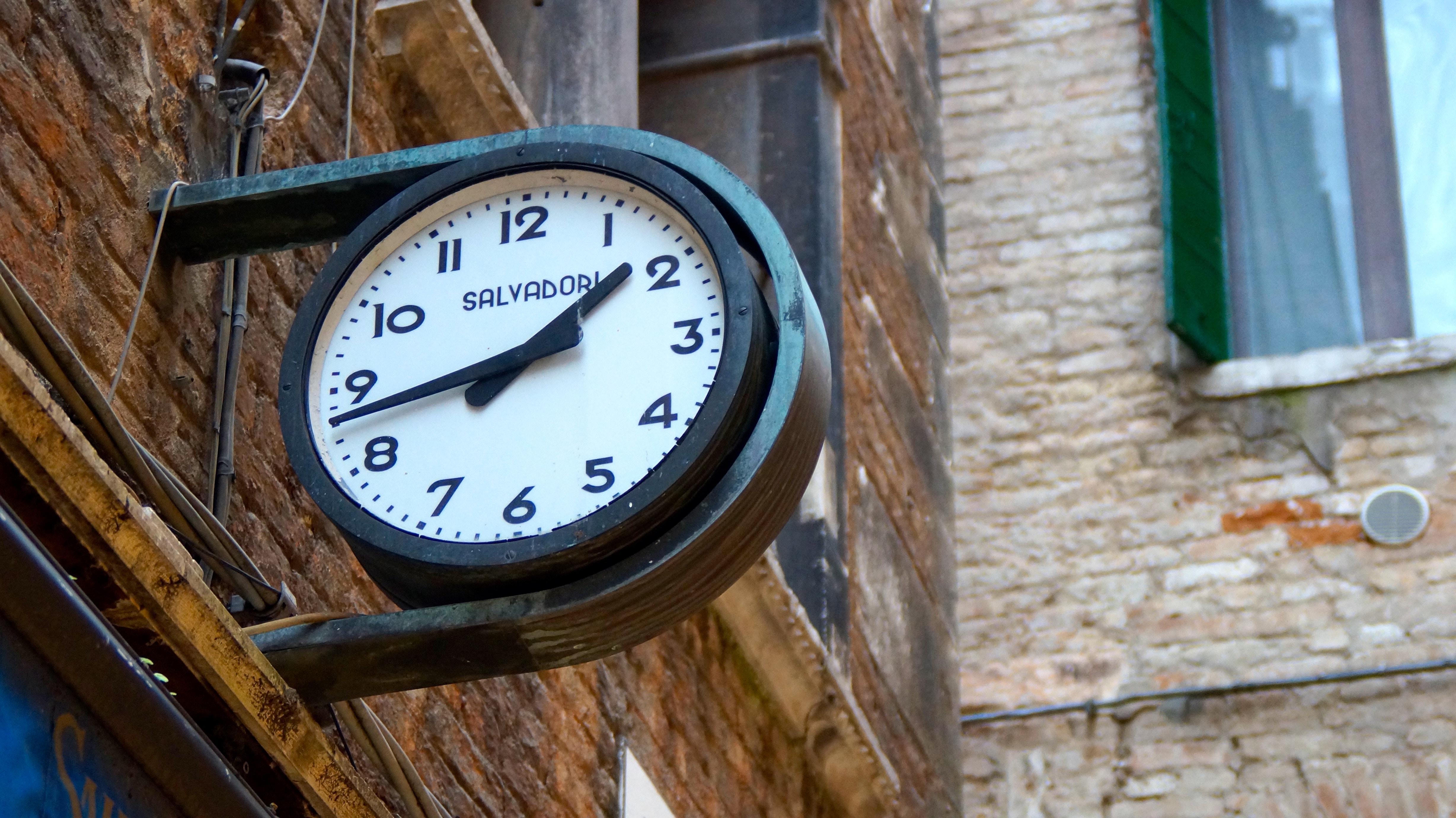 36 Things You Can Achieve In Under Two Minutes
Do you ever feel like there's not enough time in the day? Like you just can't get everything done, or like procrastination holds you back from accomplishing your goals?
I know I do, and it's amazing how many daily tasks I allow to slip through my fingers. No amount of to-do lists can keep me on track, so all the healthy habits I'd like to have in my life don't always stick.
Time management skills are pivotal to staying on track, but what does the concept really mean?
According to the Oxford Dictionary, the time management definition explains these skills are "the ability to use one's time effectively or productively, especially at work."
Easier said than done, right?
But there's a way to stay on track I've been reading about lately called the 2-minute rule. Based on bestseller David Allen's book Getting Things Done, this rule can help you accomplish more in less time, with less thought and dread.
Here's how it works: If a task takes less than two minutes to complete, like washing a dish, you complete the task immediately instead of setting the dirty dish in the sink. Just do it now, in the moment. Don't think about it or put off the task for future you.
See, we often spend way too much time thinking about the things we need to do, planning when we'll do them, and dreading the moment when we actually have to take action. The two-minute rule cuts out those thoughts and allows your brain power to be divided elsewhere.
The two-minute rule is even helping people keep up with new goals. If you want to take up running, for example, put on your shoes and move for at least two minutes. Boom, procrastination demolished!
Here are a total of 36 things you can achieve in two minutes or less.
1. Tell a loved one you appreciate them.
You never really know when will be the last time, so tell people you love how you feel whenever you can.
2. Write in a journal.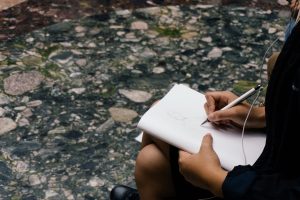 Journaling helps with depression, boosts happiness, and keeps people like me sane. You don't have to write paragraphs either, short sentences as reminders or reflections of the events happening in your life are just fine.
3. Pay someone a compliment.
What goes around comes around.
4. Affirm your goals for the year.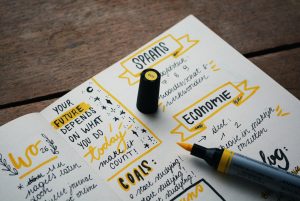 If you haven't made goals for the year, start there. Checking your list each day is said to help keep your goals in the foreground of your mind and help you work to complete them a little each day.
5. Tidy up your workspace.
Clutter causes stress, after all.
6. Complete 10 jumping jacks.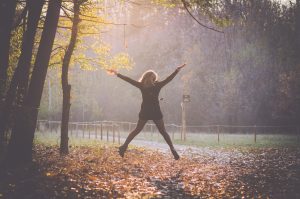 Happiness expert Gretchen Rubin says that completing 10 jumping jacks can give you a much-needed energy boost.
7. Catch your breath by working on mindful breathing.
When was the last time you truly took a deep breath?
8. Save a contact on your phone.
We all have people we've been meaning to save or update.
9. Answer 5 emails.
Do this as quickly and efficiently as you can, working to get through your inbox faster each day.
10. Delete 5 junk emails.
Better yet, unsubscribe from any email newsletters you're subscribed to, but never open.
11. Pick up toys.
If you have kids or pets, you know that cleaning up after their toys is a constant process.
12. Just ate? Wash your dish or put it in the dishwasher.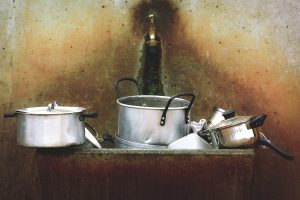 It only takes a moment to clean a dish, but a sink full is another story. (And an eyesore).
13. Toss laundry in the machine.
Laundry sucks, but you can clean clothes while checking off other to-dos.
14. Take out the garbage.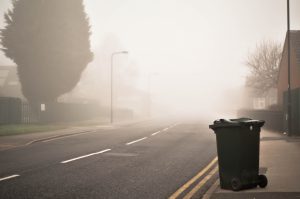 No one likes stinky trash overflowing on the kitchen floor. Take it to the curb where it belongs.
15. Eat a banana or piece of fruit.
Fruit is good for you, and there are so many reasons to eat fruit daily.
16. Read the first page of a new book.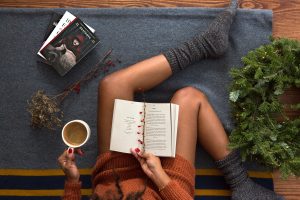 This trick will definitely help if you're an obliger (based on Gretchen Rubin's Four Tendencies) that needs outter accountability to hook you into completing goals like reading more. It works like this: you read the first page when you finish another book, then you want to read more.
17. Set a reminder on your phone to complete a goal or task you're likely to forget.
We all have that one task we constantly forget to do, especially when building new habits.
18. Make your bed.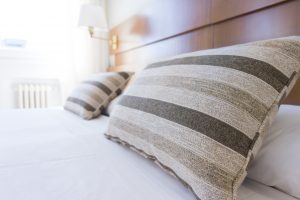 Seriously, do it first thing.
19. Trim your nails.
Self-care that only takes a minute.
20. Wipe off the bathroom sink after brushing your teeth.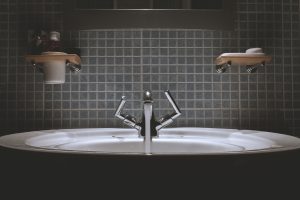 A constantly clean sink with little hassle? Yes, please.
21. Check the mail and throw out junk letters.
Don't forget to shred sensitive info.
22. Back up your computer.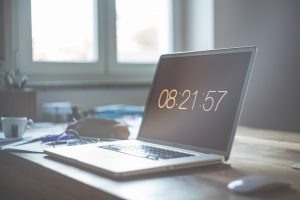 Disaster will strike. Will you wait for it or be prepared?
23. Throw out the coffee filter and grounds you left in the coffee maker this morning.
It takes 10 seconds. Your machine will thank you.
24. Floss!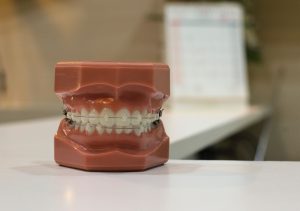 Unless, of course, you'd rather let your teeth rot and fall out.
25. Microwave a bowl of 1/2 white vinegar, 1/2 water for one minute, then wipe the grime away.
The easiest and quickest way to clean tough microwave stains.
26. Throw dirty clothes in the hamper.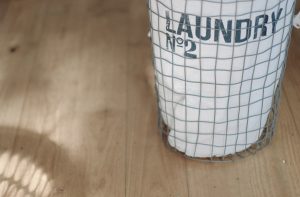 Now there will be nothing for you to trip over when you get up in the middle of the night to run to the restroom.
27. Clean out your open browser tabs or bookmarks.
Delete anything you don't need or won't read again. They're slowing you down.
28. Water the plants.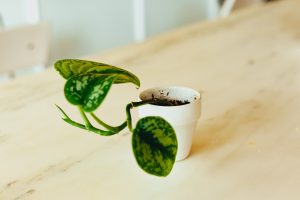 At least once a week, more if needed. If you don't have plants, here are 7 reasons you should get an indoor plant.
29. Take a daily vitamin.
Your health is important for your sanity.
30. Smile as wide as you can.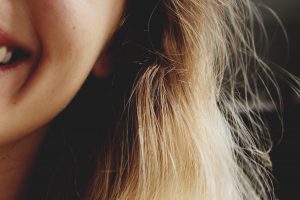 Even if you're not in a happy mood, you will be.
31. Have a wifi connection? Download your favorite podcasts or Netflix shows so you can watch while you're offline.
No more waiting around twiddling your thumbs.
32. Smack the doormats and bathroom rugs against something.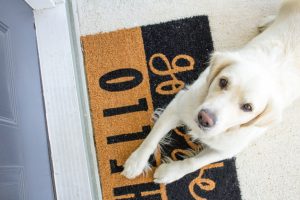 It'll clean them out, and it only takes a second.
33. Text your mom.
Tell her that you love her while you can.
34. Driving? Plugin your phone to charge while you commute.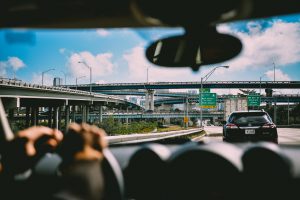 It's easier than watching your battery die, and you don't have to worry about it later.
35. Create a grocery list and add to it when needed.
Now, the real trick is sticking to your list at the store.
36. Brush your teeth.
Dentists recommend you take at least two minutes to brush your teeth both in the morning and before bed.
Bonus: Complete all 36 things in one day, which would take a maximum of 72 minutes. That's just over one hour of your day toward living a happier,  more productive life.
Which task will you check off your to-do list today? Do you have any other recommendations that take under two minutes to complete? Share in the comments below or let me know on Twitter @be_writ.
Sources: James Clear, Gretchen Rubin