Freelancers already know the benefits of remote work.
You crawl out of bed whenever you want, and head straight to your desk in your sweatpants with your favorite mug rather than the average 26.9-minute commute to work each morning.
You can travel and live the digital nomad life, living and working in exotic places like Thailand, Chile, South Africa, or Spain. A lifestyle like this allows you to see the world and collaborate wherever you are.
Most remote workers are even more productive because you have the flexibility to work in a way, time, and place personalized to you, all while skipping time-wasting meetings. Switch it up and head to the library on Monday or work from your local coffee shop for meetings on Friday afternoons, whatever works best for you.
Benefits aside, the American workforce is changing, and millennials are breaking the mold of what work looks and feels like. Remote work is becoming more of the norm, and with it comes the availability to work from wherever you want. So why not live somewhere affordable and beautiful?
Why Move?
I recently made a significant change myself by relocating from Kansas City, Missouri to Colorado Springs, Colorado. Moving was my after high school plan, yet I stuck around for one reason after another.
Among the many reasons to live in Colorado Springs (which you'll read about more in-depth below), the mountains and lifestyle change called me. Why not live in a place where you will feel happier, a place that's beautiful and where the cost of living is much lower?
When I compared the places we could afford to rent in KC vs. CO, we got more for our money in Colorado by far. Food cost less, depending on what you buy. We also saved on nearly everything, from rent to car insurance rates, and remote workers don't need to worry about finding in-house jobs before a big move.
Top reasons for freelancers to relocate to a new state include:
Cost of Living - Office jobs are typically in cities, and the top options - like New York City and San Francisco - cost insanely high prices. Freelance work allows you to make the same wages as top areas while paying lower rent and food costs.
Flexible Schedule - Allows you to take time off to move across states or work while you're not lugging boxes around (as long as you connect the internet first).
Amenities - Living in some locations offer more for freelancers, from co-working spaces to creative classes or mountain adventures.
Opportunity - Choosing where you live means you can find the best schools for your kids or head to a location where you enjoy the weather year-round.
Travel - As long as it has internet connectivity, you can go anywhere. Why not go somewhere you can live comfortably on less than $50,000 per year?
Top 13 Unexpected Places for Freelancers to Live You (Probably) Never Considered
With numerous affordable places in the U.S. that are perfect for freelancers, here are the 13 unexpected places for freelancers to live. Freelancers who move to any of these towns receive a better quality of life than most residents.
1. St. Louis, Missouri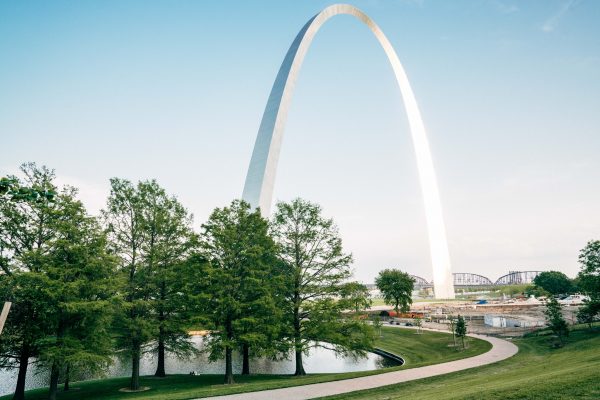 The Average Price of a 1-Bedroom Apartment: $670
What Living Here is Like: St. Louis is the kick-off place to the historic Lewis and Clark adventure out West, and Missouri is an extremely affordable state to live. The historical metro area is full of friendly communities, and many tech companies or those looking to relocate head to St. Louis bring a wide variety of job options.
Why It's Perfect for Freelancers: While the state isn't full of areas worth visiting other than Lake of the Ozarks in the summer, St. Louis is called one of the most creative places to live in America. Sure, Kansas City offers more jobs. But St. Louis has a lower cost of living and a population of only 317,419 people.
2. Las Vegas, Nevada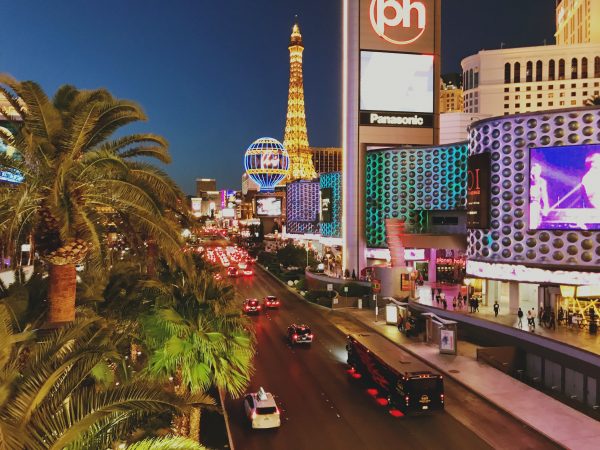 The Average Price of a 1-Bedroom Apartment: $790
What Living Here is Like: Vegas is full of neon light and casinos that give the city the name "Sin City." But this city also offers scenic country lands and attractions within a short drive, from the Hoover Dam and the Grand Canyon to Zion National Park, Death Valley National Park, and Red Rock Canyon National Conservation Area.
Why It's Perfect for Freelancers: With a low cost of living, low unemployment rates, low taxes, and extremely affordable housing in a popular vacation destination, there are not many reasons not to live in Las Vegas. Whether you choose North Las Vegas or live closer to the strip, a freelancer here stands a good chance at making a decent living.
3. Nashville, Tennessee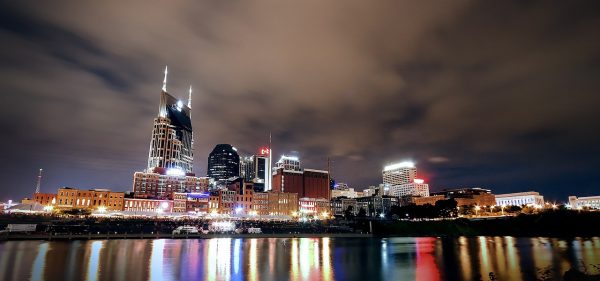 The Average Price of a 1-Bedroom Apartment: $1,040
What Living Here is Like: Living in the capital of Tennessee is a freelancer's dream, which is why many self-employed people have adored this city for years. The music scene is iconic, and you can work from any number of excellent coffee shops that span the city.
Why It's Perfect for Freelancers: A large portion of the people in Nashville are self-employed. WorkIT is also encouraging tech-savvy people to move to the city, so there are plenty of jobs and co-working spaces available. Meet like-minded creative people and network, or explore all the entertainment options.
4. Reno, Nevada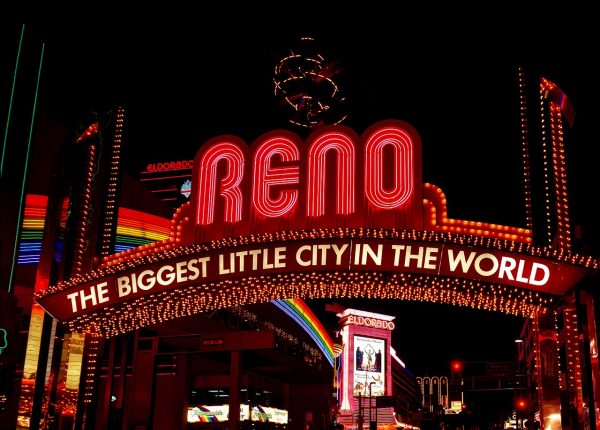 The Average Price of a 1-Bedroom Apartment: $1,000
What Living Here is Like: With a very affordable cost of living, Reno is a little city with an impressive streak. For about four months out of the year, the heat reaches over 100-degrees. However, there's much less sin in Reno than Las Vegas and plenty of outdoor fun within an hour drive or so.
Why It's Perfect for Freelancers: Nevada is one of America's hottest startup hubs, and there's a large number of small businesses and tech companies looking for freelancers. Entrepreneurs who love action and fun entertainment will adore living here, and there are tons of networking opportunities.
5. Colorado Springs, Colorado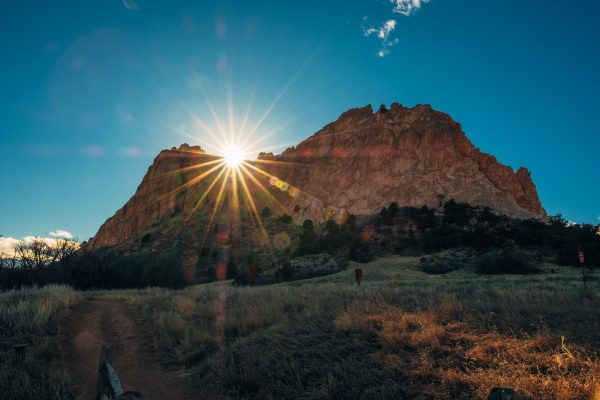 The Average Price of a 1-Bedroom Apartment: $900
What Living Here is Like: Mix suburban lifestyle with nearby nature adventures, and you have Colorado Springs. It's only an hour south of Denver if you want a night out in the city. Plus, with the Garden of the Gods and Pike's Peak on the horizon, you have plenty of outdoor activities. Unlike most of Colorado, winters here aren't too snowy, and you won't find many bugs hanging around either. Parents also rave about the schools here.
Why It's Perfect for Freelancers: With a lower cost of living than Kansas City, where the average home already costs a low national average of $135,100, Colorado Springs was my move of choice. Colorado is a great place for freelancers for several reasons, but Colorado Springs, in particular, is more affordable. It's perfect for families, and plenty of other professionals call this home.
6. Minneapolis, Minnesota
The Average Price of a 1-Bedroom Apartment: $1,010
What Living Here is Like: Minneapolis molds together the welcoming friendliness of the Midwest with an urban city with tons of attractions, from galleries and museums to professional sports and award-winning restaurants.
Why It's Perfect for Freelancers: Remote workers flock to the Mississippi River waterfront, which is a trendy area full of places you can work from, such as lofts, condos, parks, and cafes. Plus, Minneapolis offers some of the lowest average health insurance premiums for freelancers.
7. Knoxville, Tennessee

The Average Price of a 1-Bedroom Apartment: $780
What Living Here is Like: Many cities across Tennessee are quickly becoming the best places to live and visit. Knoxville is all about the University of Tennessee (whose main campus is here) and fun adventures on the rice, from canoeing and kayaking to paddle boarding and riding jet skis. Plus, there are plenty of historic attractions to explore.
Why It's Perfect for Freelancers: While Nashville is another highly affordable place for freelancers, Knoxville has more fresh air and offers gorgeous views of the Great Smoky Mountains. The art and music scene here is also huge, and the city was ranked as a top city for Millennial entrepreneurs by NerdWallet.
8. Cincinnati, Ohio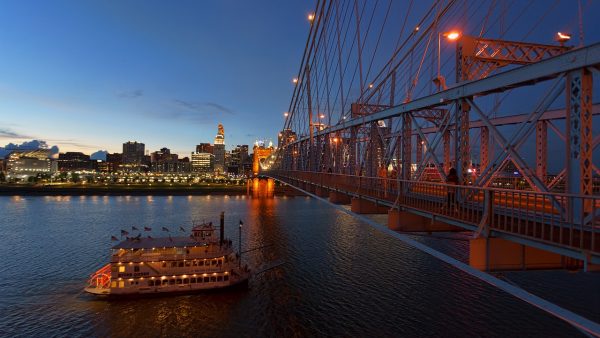 The Average Price of a 1-Bedroom Apartment: $640
What Living Here is Like: People who know and love Cincinnati best call it a little-known treasure, and locals love to have a good time. There are amenities like museums and professional sports teams, and world-famous chili.
Why It's Perfect for Freelancers: With Fortune 500 companies nearby, freelancers have low unemployment rates in this city. There are plenty of cultural resources and coffee shops here, as well as a low cost of living. If you have kids, the public school system here is sound, and there are many Montessori schools as well.
9. New Orleans, Louisianna
The Average Price of a 1-Bedroom Apartment: $960
What Living Here is Like: Hurricane Katrina left this city in shambles back in 2005, but NOLA is one of the fastest-growing cities in America today. Many homes were recently remodeled, and because most of the population left, you can find plenty of opportunities popping up daily here.
Why It's Perfect for Freelancers: New Orleans is famous for a slow-paced lifestyle. The city has also seen a rise in co-working spaces over the past few years that make it perfect for freelancers.
10. Atlanta, Georgia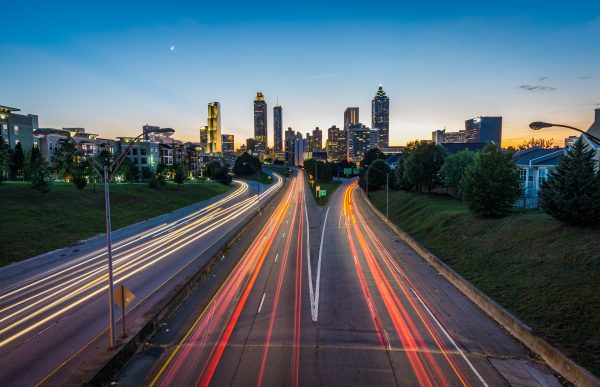 Photo by Joey Kyber on Unsplash[/caption]
The Average Price of a 1-Bedroom Apartment: $1,090
What Living Here is Like: Metro Atlanta is multiplying, but the city's heart holds onto its Southern charm. Expect people to hold the door open for you in public. The town offers award-winning restaurants and dense tree cover. Escape from the urban settings to relax at the Chattahoochee River or Stone Mountain.
Why It's Perfect for Freelancers: Atlanta freelancers encompass a growing 4.4% of the workforce thanks to the low cost of living, and the city has some of the cheapest cell phone plans for telecommuters. There are also 532 coffee shops per 100,000 Atlantans, which gives freelancers plenty of places to work.
11. Pittsburgh, Pennsylvania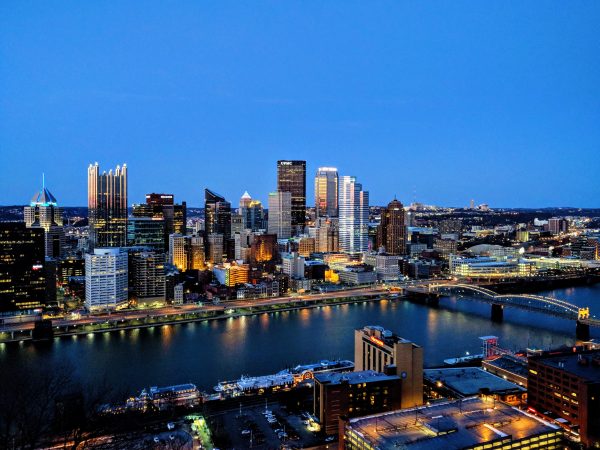 Photo by Igor Oliyarnik on Unsplash[/caption]
The Average Price of a 1-Bedroom Apartment: $770
What Living Here is Like: Millenials love Pittsburgh because it's affordable, the old suburban neighborhoods are distinctive, and there are ample nightlife and bars. People here are friendly and enjoy cultural arts. They shrive for community spirit and raise families here.  Compared to other large cities, it has an incredibly low cost of living too.
Why It's Perfect for Freelancers: Pittsburgh is ideal if you're tech-savvy or work in the niche. Known as the tech center of America, there are plenty of job opportunities available. Plus, freelancers have over 250 coffee shops to work from, and there are several co-working spaces.
12. Salt Lake City, Utah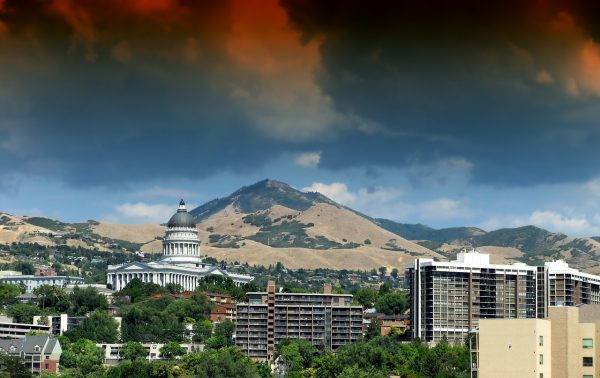 Via Pixabay[/caption]
The Average Price of a 1-Bedroom Apartment: $950
What Living Here is Like: The Wasatch Mountains offer Utah's residents a backyard with five national parks, many public parks, and the best ski resorts in the world. Recreation meets a thriving downtown nightlife here, and more developments and condos are going up in the area.
Why It's Perfect for Freelancers: With fantastic views, excellent restaurants, and easy-to-find jobs, Salt Lake City is a friendly city you can call home. There are a free light rail system and high-speed train you can take to get to meetings, and you can find plenty of jobs hiring freelancers here.
13. Tucson, Arizona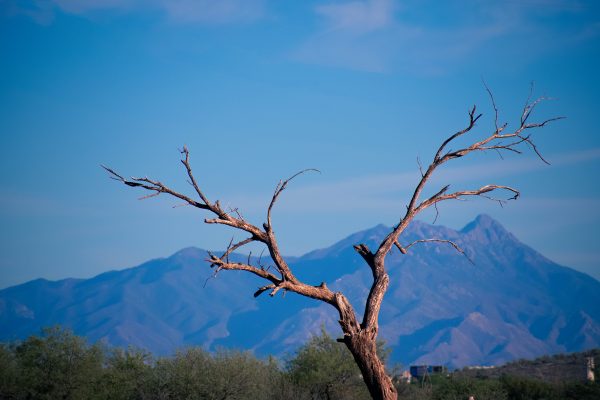 Photo by Ernest Brillo on Unsplash[/caption]
The Average Price of a 1-Bedroom Apartment: $650
What Living Here is Like: Beautiful landscape and hiking trails surround the town, offering natural pine forests and ferns in the middle of the desert. Mexican food is widely available and spicy. Plus, there are lakes and mountains a few short hours away. Tucson weather is hot (often upwards of 100 degrees F in summer) and it rarely rains. You probably won't need a coat during the day in winter, but nights drop drastically.
Why It's Perfect for Freelancers: If your business focuses on the tech or art niche, there are plenty of prominent industry companies hiring in Tucson. Plus, they have low housing and health insurance costs. Although there are many more self-employed people in nearby Scottsdale, you can find plenty of work. Arizona also has low-income tax rates, and the Freelancers Union Spark network here allows you to meet other freelancers and network.
It's Your Turn
Where will you live next? Remote workers, have you lived, or do you currently live in any of these places? Do you live a digital nomad lifestyle? Share your experiences in the comments below.