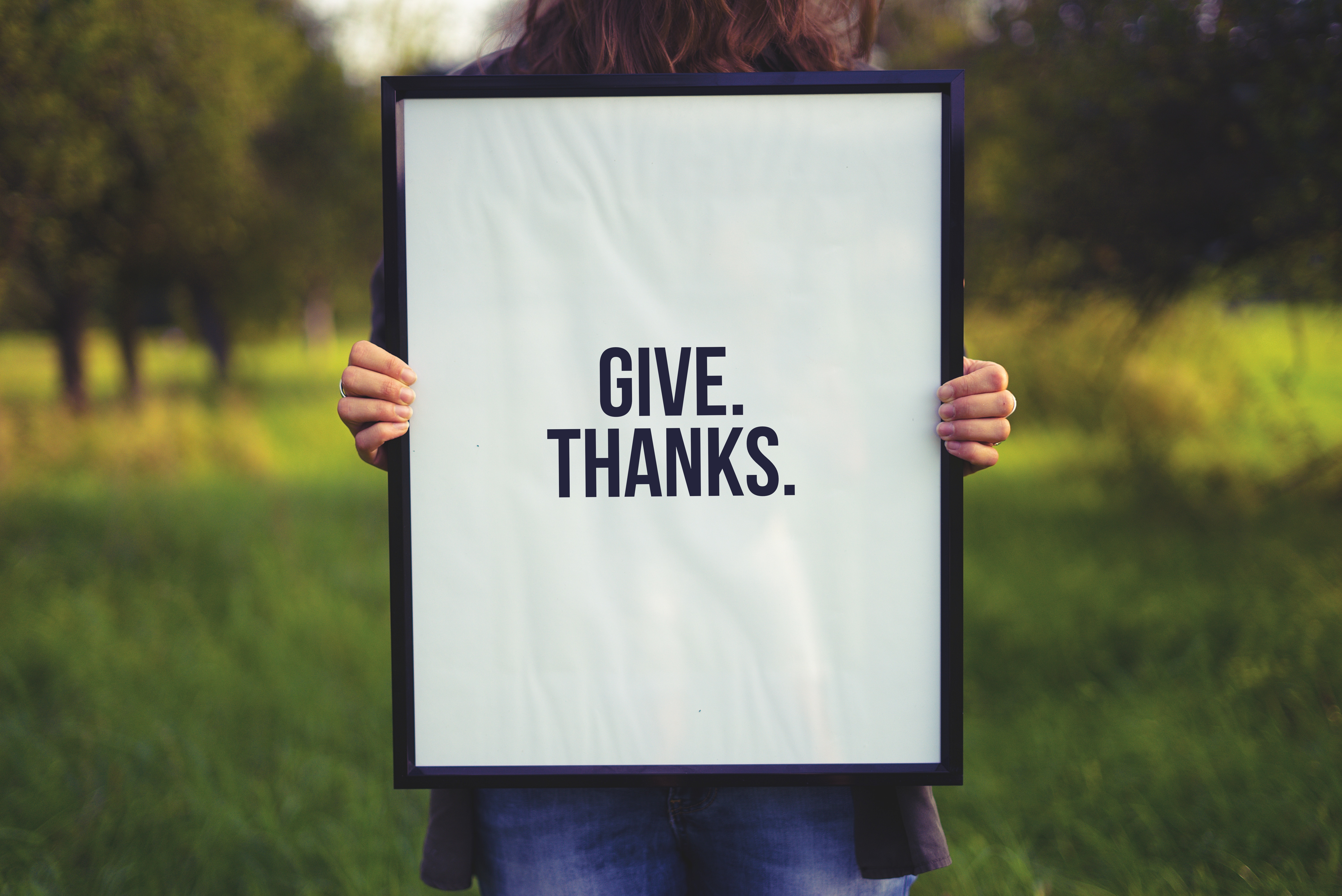 17 Things I'm Thankful for This Year
A time for gratitude, Thanksgiving is a holiday characterized (for most) by family and food. Pilgrims and Indians aside, it's also a reminder to give thanks and show our gratitude each and every day through the year because you never know which day is your last.
I practice gratitude daily, keeping a list of things I'm grateful for, and I wholeheartedly believe that showing thanks can benefit our lives in some pretty amazing ways. 
Some are silly, some seriously life-changing, here's my list of the 17 things I am the most grateful for this year:
Full disclosure: This post contains affiliate links, from which I earn a small commission of each sale. 
Finding Allbirds, the comfiest shoes I have ever owned. My posture and body aches are eternally grateful. See what I mean here. 

Health insurance that allows me to keep up with my killer allergies at an affordable cost. In a perfect world, something this basic would be normalcy. But in America, healthcare can be costly. 

CVS Pharmacies with a drive-thru and allergy relief. Such a lifesaver when you're feeling icky because your fall allergies decided to kick your butt this year!
Bubbles baths, complete with candles, Epsom salt, music, and hot chocolate. Relaxing in a steamy bath with Aveda Stress-Fix Bath Salt is the perfect medicine for anxiety. 

My amazing local library and Half Price Books, for the inspiration as much as the procrastination. Without you, how could I have read nearly 40 books so far this year? 

Netflix. Because sometimes we need to do nothing, and that's okay.

Fuzzy blankets. They're soft and warm, and I never want to leave my bed.

Prius hybrids. The money saved on gas continues to blow my mind. I went from an average of $100/month to $16!

Learning how to manage my time more efficiently, live simpler, and boost my happiness each day. It's work, it's life, it's amazing.

Writing and designing Bob Cutler's Punch Yourself in the Face book, the 25 way we screw ourselves and what you can do about it, which has been a blast to work on!

My newly adopted dog Rocco, who makes my life brighter every time I see that cute little face staring up at me.

Exploring nature and Rocky Mountain National Park, forever wonderful. Who knew hiking could really be more like a fun nature walk?!

Quitting smoking and rewriting habits/triggers. A difficult habit to quit, but I still can't believe I smoked in the first place. Nicotine patches helped me get through the first few weeks, and the rest was a breeze. 

My husband, my lover, and my partner through it all. Fuzzy face, we make a pretty good team. I love you to Pluto and back.

Hot tea, hot chocolate, coffee, and just about all hot beverages. Yum. Need I say more?

Mary Karr's memoirs. Amazing books that moved me to tears. If you haven't checked these out yet, start with The Liar's Club.

The ability to be thankful and have things to be thankful for each day. Showing gratitude isn't just for one day a year!
What are you thankful for this year? Let me know in the comments below.
P.S. If you want to practice gratitude more often, here's a simple way you can add more gratitude to your day.