Many people head to the drug store or scour the internet to find ways to help their skin clear up and stop pimples in their tracks, but herbal teas are a quick way to create an at-home cure yourself without learning a complicated process or spending a ton of cash on skincare products. 
Tea is a natural and easy way to deliver health benefits directly into your body. People around the world have been drinking tea since as early as 2700 BC. 
Thanks to the healing powers the tasty treat has to offer, herbal tea can cure and aid various types of ailments.
The best part about tea is that it is easy to make at home, and they're well-known to improve the complexion of your skin, fight acne, remove puffiness under the eyes, and even fight signs of aging. 
Here are the 6 best herbal teas that are guaranteed to quickly clear blemishes and provide the glowing skin you deserve:
1. Echinacea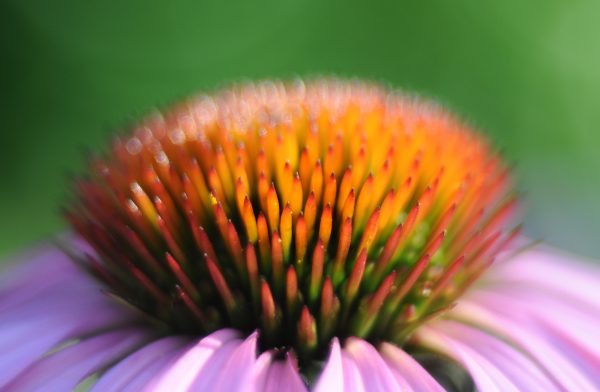 If you have psoriasis or eczema, you may already know about the healing powers of echinacea when it comes to the skin. However, it can also be used to treat acne problems and is often even used to create skin creams. Because echinacea contains tannins that shrink skin cells, it also makes a great anti-wrinkle cure. 
2. Green tea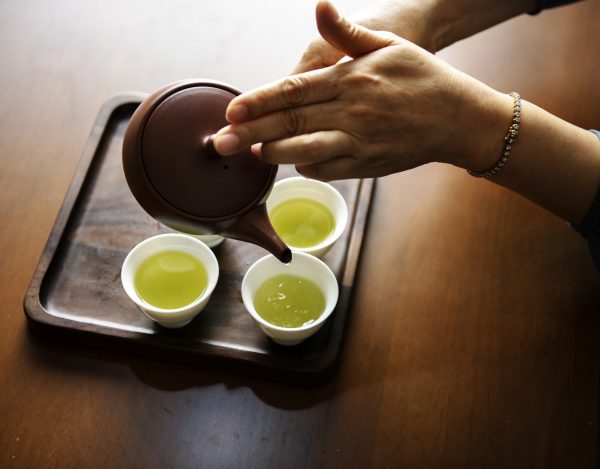 Green tea is good for maintaining a healthy glow, as it helps reduce inflammation and boost the skin's health cell productions. It can also help protect against harmful sun damage, which keeps the skin looking younger longer and protects against wrinkle formation. 
3. Dandelion
Not just a weed, this plant makes an excellent tea that is great for your internal organs as well. The antioxidants and immune boosting ingredients help your skin stay young and appear fresh, and the tea will even aid digestion issues that may be the cause of your skin blemishes. 
4. Peppermint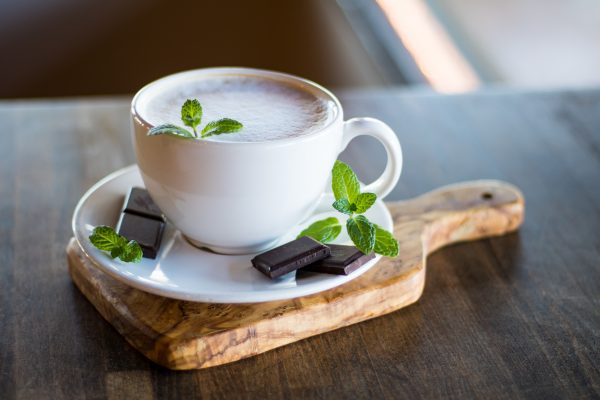 Peppermint tea is popular in skin care because it contains menthol, which is great for those who are prone to breakouts or those with oily skin. This tea can also brighten up dull skin and can even be used to soothe dry or itchy skin. You can drink peppermint tea to reap the benefits, or use peppermint essential oils to create your own natural peppermint toners and cleaners. 
5. Chamomile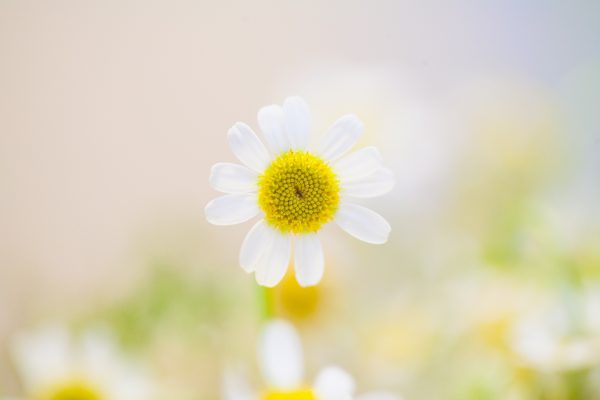 Chamomile is a popular tea option for many different reasons, from calming and aiding sleep to reduce eye puffiness or dark circles to reducing redness and inflammation that comes with acne. It reduces stress, aids the sleep needed for your skin to heal, and it can even help protect your skin against harmful UV rays from the sun. 
6. Rose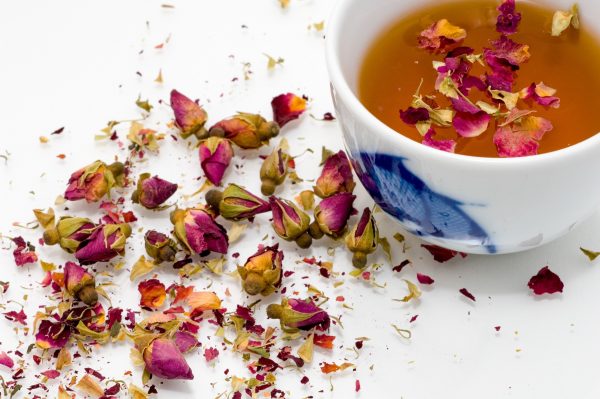 Gorgeous flowers known as the symbol of love, drinking tea made from roses can help you practice self-love and care for your skin at the same time.
The tea is great for various skin problems, including acne. It clears the skin, reduces blemishes with anti-inflammatory and anti-oxidant properties, and packs in vitamins great for hydrating and tightening the skin. You can even wash your face using rose tea if you need extra hydration, or use this tea around your eyes to relieve puffiness, redness, or rash when allergy season strikes!
I love the idea of treating yourself to a hot beverage while you take care of your skin's health, relax and recharge, and get some self-care out of the way at the same time.
Do you love tea? What are your favorite teas to drink? Share your home remedies for nicer skin or favorite tea recipes in the comments below.